Posted on 20. Apr, 2013 by Williiam in Christian Living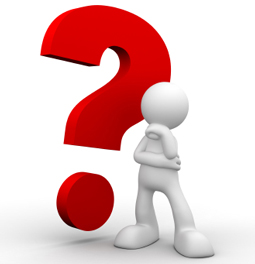 Your Decisions About Questionable Things Affect Your Happiness And Your Relationship With God. Why?
In our modern culture, there are many choices confronting Christians that are questionable. How can a sincere Christian determine if something is right or wrong, when it is not clearly spoken of in the Bible?
a) When a person gets "born again", God begins the process of conforming them into the image of Jesus. He receives them as His children and begins producing holiness and godliness in their lives.
b) God rewards obedience and punishes sin. When a Christian sins, God is dedicated to driving that sin out and bringing him back to holiness. He accomplishes this through chastisement and scourging, (Hebrews 12:6) He disciplines us because He loves us.
c) Whatever is not faith is sin. (Romans 14:23) Everything in our life is either Black or White. (Words, Thoughts and Deeds) There is no gray area with God. Whatever is not for God is by default against God. It is sin and brings chastisement from the Lord.
There are many decisions we must make in this modern world that are not clearly or specifically addressed in the Bible. These questionable things are more critical than most people think.
If we wish to stay away from sin, avoid the chastening of the Lord and receive His blessings and rewards, what are we to do?
To help us, God has given some Biblical guidelines that we can apply to any decision we make. By using these guideline we can make sure we are in the Will of God.
GUIDELINES FOR DECIDING QUESTIONABLE THINGS.
Here are nine questions to ask yourself before you make a questionable decision:
1. Are You Willing To Do What Is Right Once You Know God's Will?
John 7:7 "If any man will do his will, he shall know of the doctrine".
The first step in knowing if something is right or wrong is to settle in your heart that once God shows you what is right you will do it. We are servants and God is the master. It is our duty to obey Him. This means we will do what He shows us is right, regardless of what we originally wanted to do or what others say we should do. If you can not commit to obey God, then He will not reveal the truth to you.
2. Does It Agree With All That The Scripture Has To Say On The Subject?
2 Peter 1:20 "Know this first, that no prophecy of the scripture is of any private interpretation".
This doesn't mean you can not study the Bible in private. It means one passage of scripture is not to be isolated and interpreted without considering all that the Bible has to say on the subject. Study what the entire Bible says on the matter before you make a decision.
3. Have You Prayed About It?
An old preacher once said, "There is more you can do after you pray, but there is nothing you can do until you pray". This is absolutely true. You need to pray and keep on praying. Don't pray for God to bless your decision. Pray for God to show you His Will. God will always bless a decision made in accordance with His Will.
The Bible says we are to pray about all things.
Philippians 4:6 "Be careful for nothing; but in everything by prayer and supplication with thanksgiving let your request be made known unto God".
One of the saddest verses in the Bible. James 4:2 "Ye have not, because ye ask not". 
4. Do You Have The Leading Of The Holy Spirit?
Romans 8:14 "For as many as are led by the Spirit of God, they are the sons of God".
If you are a true Christian, you have the indwelling Holy Spirit. The Holy Spirit will lead you to the correct decision. And, He will never lead you to do something contrary to Biblical principles. Get alone with God; pray and then listen to His still quiet voice.
Philippians 2:13 "It is God which worketh in you both to will and do his good pleasure".
5. Does It Please God?
1 John 3:22 "And whatsoever we ask, we receive of him, because we keep his commandments, and do those things that are pleasing in his sight".
If there is no clear commandment then ask yourself, "Does it please God?" If not, don't do it.
2 Corinthians 5:9 "Wherefore we labor, that whether present or absent, we may be accepted of him".
A Christian should never do anything unless he is thoroughly convinced that it will please God.
6. Can You Do It In The Name Of Jesus?
Colossians 3:12 "And whatsoever ye do in word or deed, do all in the name of the Lord Jesus, giving thanks to God and the Father by him".
If you can't decide whether something is right or wrong, just ask yourself, "Can I do this in the name of Jesus?"
7. Can You Give God Thanks For It?
Colossians 3:12 "And whatsoever ye do in word or deed, do all in the name of the Lord Jesus, giving thanks to God and the Father by him".
If you can't sincerely give thanks to God for the matter in question, then it's best not to do it.
8. Does It Bring Glory To God?
1 Corinthians 10:31 "Whether therefore ye eat, or drink, or whatsoever ye do, do all to the glory of God".
This involves anything a Christian wants to do or is tempted to do. Does the thing you are about to do bring honor to God? Does it glorify God? Does it give God a good name? If not, then it's wrong.
Psalm 23:3 "He leadeth me in the paths of righteousness for his name sake".
We are Christians. We bear His name. Our lifestyle, language, attitudes and manner of dress reflect on His name.
9. Am I Fully Persuaded That It Is Right?
Romans 14:5 "One man esteemeth one day above another: another esteemeth everyday alike. Let everyman be fully persuaded in his own mind".
Persuaded means "convinced". If you are not totally convinced that it is the right thing to do, then don't do it. Remember, "Whatsoever is not faith is sin". Romans 14:23
Colossians 3:15 "Let the peace of God rule in your heart".
If there is nothing wrong with what you are about to do, God will give you complete peace. Violate this scripture and you will regret it.
10. Do The Best Christians I Know Agree That It Is Right?
Proverbs 24:6 (Blessed words of advice) "In multitude of counsellors there is safety."
If, after using the other guidelines, I still had difficulty in reaching a decision I would seek the council of the best Christians I know.
Conclusion
When we apply these Biblical Guidelines to our lives, we can see that many of our decisions have been wrong. We all want God's blessings on our lives. We all desire for our prayers to be answered and our families to prosper.
To make this happen, we must be sure our choices and decisions are made in accordance with the Will of God rather than making a decision and then praying that God will make it right.
God Bless You.
Questionable Things Should Be Tested By The Bible.
Watch Revival Video Message: How To Be A 100% Christian
SUBSCRIBE to our YouTube Channel.  Receive additional videos, FREE products and Ministry updates. Click on the YouTube button.
Share This Post With Your Friends.